Cheers and music could be heard in many communities in six regions in Ghana. Proud girls and their families gathered in 309 villages to celebrate their graduation from the Strategic Approaches to Girls' Education programme. The girls were part of a cohort of around 3,000 girls, aged between 15 and 19 years old, who completed a nine month Accelerated Learning Programme (ALP) in which they received training in functional literacy, numeracy, life skills and vocational skills.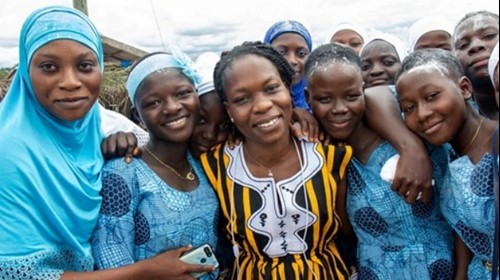 Powerful testimonies were given during the ceremonies. A young mother had this to say, "I heard about the STAGE project. I embraced it wholly and I liked the ALP. The project has empowered me. I started making soap in my community before graduation. I make the soap and supply some stores in the city. Because of that, I no longer depend on my husband for money. I also personally sell some in the community."
A mother of a girl supported by the STAGE project said, "Our community has become the centre of attraction by other surrounding communities due to the soap my daughter has learned to make."
This is the third cohort of graduates from the STAGE programme, funded by UK Aid through the Girls' Education Challenge and implemented by World Education and partners. More than 9,000 girls have benefited from the ALP. After graduating they are supported in the development of a business plan and are given an income generation grant to start their enterprises. Girls can choose to either set up an individual business activity or work in small groups.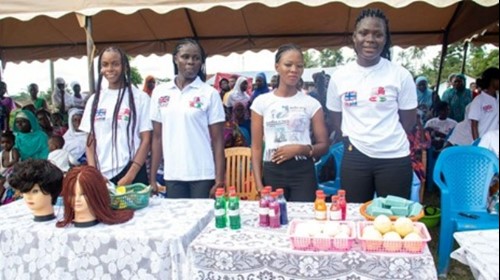 Community support is crucial in keeping girls in the programme and kick starting their income generation activities. STAGE conducts behavioural change activities and engages community leaders, district authorities and master craftspersons in building support systems to keep girls safe and help them to achieve a vocation of their choosing. Girls marginalised due to teenage pregnancy, extreme poverty or a disability are given additional support.
One girl says, "I have an eye impairment. When the STAGE project came, I thought they would not select me because of my eyes. They enrolled me, and I took part in the ALP and the vocation skills training. The master craftsperson supported me and gave me the needed support to benefit from the training fully. I am happy that today I am graduating in making pastries."
A sense of communal pride could be felt, walking around in these mostly rural villages. Products made by the girls were on display and sold to government stakeholders, village chiefs and other visitors. The community oversight committee, established by the project, worked together with the ALP facilitator and master craftsperson to prepare ceremonies in all communities in September and October 2022. Guests from the municipal assembly, district authorities and religious leaders lauded the project and called upon the community to continue vocational training and for the girls to train others as well in their trade or obtained skill.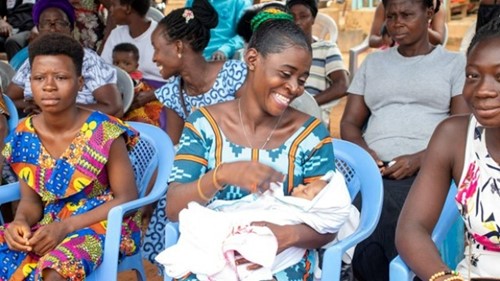 +++++++++++++++++++++++++++++++++++++++++++++++++++++
Images kindly supplied by World Education and Prolink